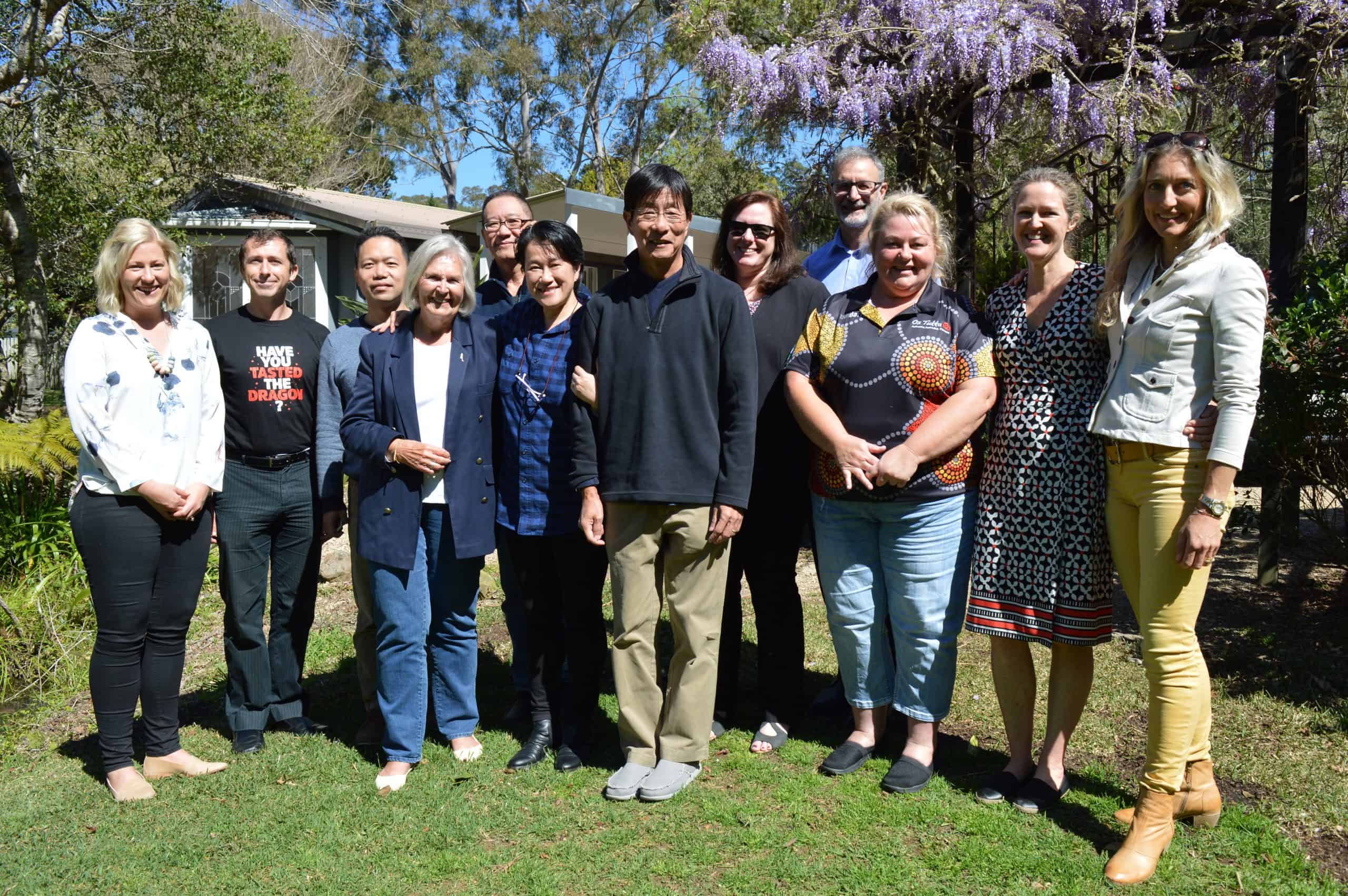 While premium food and beverage are in the relative early stages in Southeast Asia, the food and beverage industry is quite mature, and in most nations, there are a number of key importers that have a long history of importing, many of them have been importing from Australia for some time.
These importers visit Australia rotating between Sydney and Melbourne each year, for Fine Food Australia Exhibition. This year the event was held in Sydney 11-14 September at the new International Convention Centre (ICC), with a NSW Department of Industry program that included site visits for specific interested buyers who had identified certain suppliers of interest.
After the Exhibition two Singapore buyers visited the Central Coast on Friday 15 Sept to meet with Gourmet food businesses that they had previously reviewed as being interested to meet with. Six businesses took part in a mini-showcase held at Firescreek Fruit Wines on the Central Coast on 15 September to highlight their products.
Sharon Foster Senior Export Adviser for NSW Department of Industry – Trade and Investment and Frank Sammut, Central Coast Industry Connect assisted the buyers and suppliers on the day.
Central Coast/Hunter/Sydney businesses took part.
Firescreek Fruit Wines
A Taste of the Bush
Natural High Australia
Red Dragon Organics
Food To Nourish
Oz Tukka
Sugar Free Solutions
There was also a visit to 4 other food manufacturers Promatrix, Six Strings Brewing, Hunter Heritage Gourmet Food and Nougat Limar.
More opportunities will occur in the future for visiting buyers from other parts of ASEAN when key events are help in Sydney or Melbourne, such as Fine Food Australia.
If you would like to know more about exporting or export opportunities in ASEAN, or how to connect with like business on the Central Coast and learn about accessing assistance and support please contact Sharon Foster Mob: 0408408141 or Frank Sammut Mob:0411186634
Sydney 2017: https://finefoodaustralia.com.au/
Melbourne 2018: https://finefoodaustralia.com.au/exhibit/fine-food/exhibit-2018/
Article by Sharon Foster.