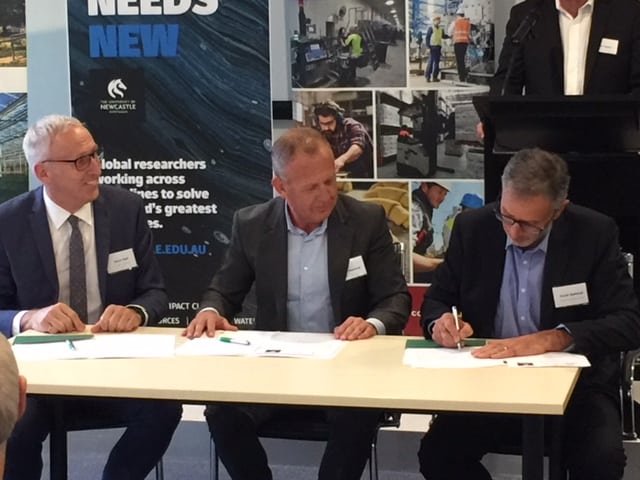 Central Coast Food Innovation Initiative
A partnership between the University of Newcastle, Regional Development Australia Central Coast NSW and Central Coast Industry Connect has been established to build the Central Coast's reputation as an internationally renowned centre of excellence in food innovation.Through best practice industry-academia engagement, this initiative will realise strong regional economic and social development through a number of strategic activities to begin in April 2018.
To mark the establishment of this partnership, a Memorandum of Understanding was signed today ,Friday February 2 2018 with the University of Newcastle Senior Deputy Vice Chancellor Research and Innovation Professor Kevin Hall, Board representative John Mouland, Chief Executive Officer Regional Development Australia Central Coast & Frank Sammut, Executive Officer Central Coast Industry Connect.
To read more about the initiative click the link below.
CC Food Innovation Initiative Feb 2018 Background