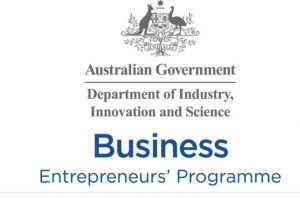 Is your business increasingly exposed to rising costs of audit compliance, with multiple customer and certification audits?
Is your business aspiring to achieve better transparency of potential problems, identification of areas of non-conformances, compliance risks, or seek opportunities for improvement?
Is traceability a growing requirement of your business?
This free, practical, hands-on workshop has been designed to assist your business to "optimise" its systems documentation; reduce auditing compliance and procedure costs, and build a scaleable system.The workshop will provide you with straight forward and up-to-date advice on how to make the transition to a "Process Approach" based system of documentation. This is required by the 15th March 2018 for your external certifying body to audit your system documentation for each process. The latest ISO guidance and links will be provided.Whilst not ISO system specific, the workshop refers to the ISO 9001:2015 Quality Management Systems Standard 'Process Approach'. Those already certified to the 2008 version, must be re-certified by 15 September 2018. Same for ISO 14001, IATF 16949 (Auto), AS9100D (Aerospace/ Defence.
Target Workshop participants:
A workshop for Business Owners; Managers for Business Systems, Quality, OH&S, Risk, Environment, Supply Chain, Production and Process Improvement Managers.
Learning Outcomes for participants:
Obtain the latest ISO management system standards' requirements
Learn how to define the Context of the Organisation [e.g. SWOT and PESTEL]
How to optimise Interested Parties needs and expectations
How to assign Process Owners, Process KPIs and Lean Visual Scorecards
Understand basic Risk Based Thinking assessment and opportunities
Learn how Process Audits will improve the value of Internal Audits
Learn effective Corrective Actions and Problem-Solving methodologies
Learn how to integrate ISO and non-ISO Management System Standards
Learn how Supplier Improvement Programs are linked to ISO systems
Learn how to select and sustain Lean and Continual Improvement projects
Learn how to optimise systems documentation to reduce compliance costs
Complete a "Process Approach" Transition your management system.
Participants can bring their Management System documentation for review during the workshop.
Registrations – Sold Out