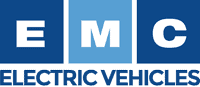 Varley was established in 1886 and is one of Australia's oldest and most advanced engineering and manufacturing companies.
Throughout its long history, Varley has steadily grown and diversified to provide a comprehensive range of first class products, service and workmanship to various major industries.
Its expansion into new markets has been accompanied by the transformation of its capability into a diversified business, servicing clients in the fields of rail, defence, aerospace, marine, power, telescopic towers and electric vehicles.
In 2017 Varley took out the Hunter Manufacturer of the Year award along with the Excellence in Manufacturing Process Award with the judges saying
"The Varley Group, with its origins as a small plumbing and boiler making business servicing the industrial maintenance and ship repair markets in 1886, has continued to re-invent itself throughout its 130 years of operation, successfully adapting to an ever-changing world"
Varley are based in the Hunter with operations established in other key locations in Australia as well as the US and Indonesia.
Varley acquired the Gosford based EMC Electric Vehicles in 2015. EMC primarily offers recreational and commercial electric vehicles for a wide range of markets throughout Australia and overseas.
The acquisition saw Varley's existing business, Varley Electric Vehicles, relocate from its current location at Tomago to the facility based at 11 Bowen Crescent, West Gosford.
Come hear about the Varley success story and more about their Electric Vehicle business.
When: 24thMay 2018
Time: 5.00 pm. To 6.30pm
Location: 11 Bowen Crescent West Gosford.
RSVP  22ndMay