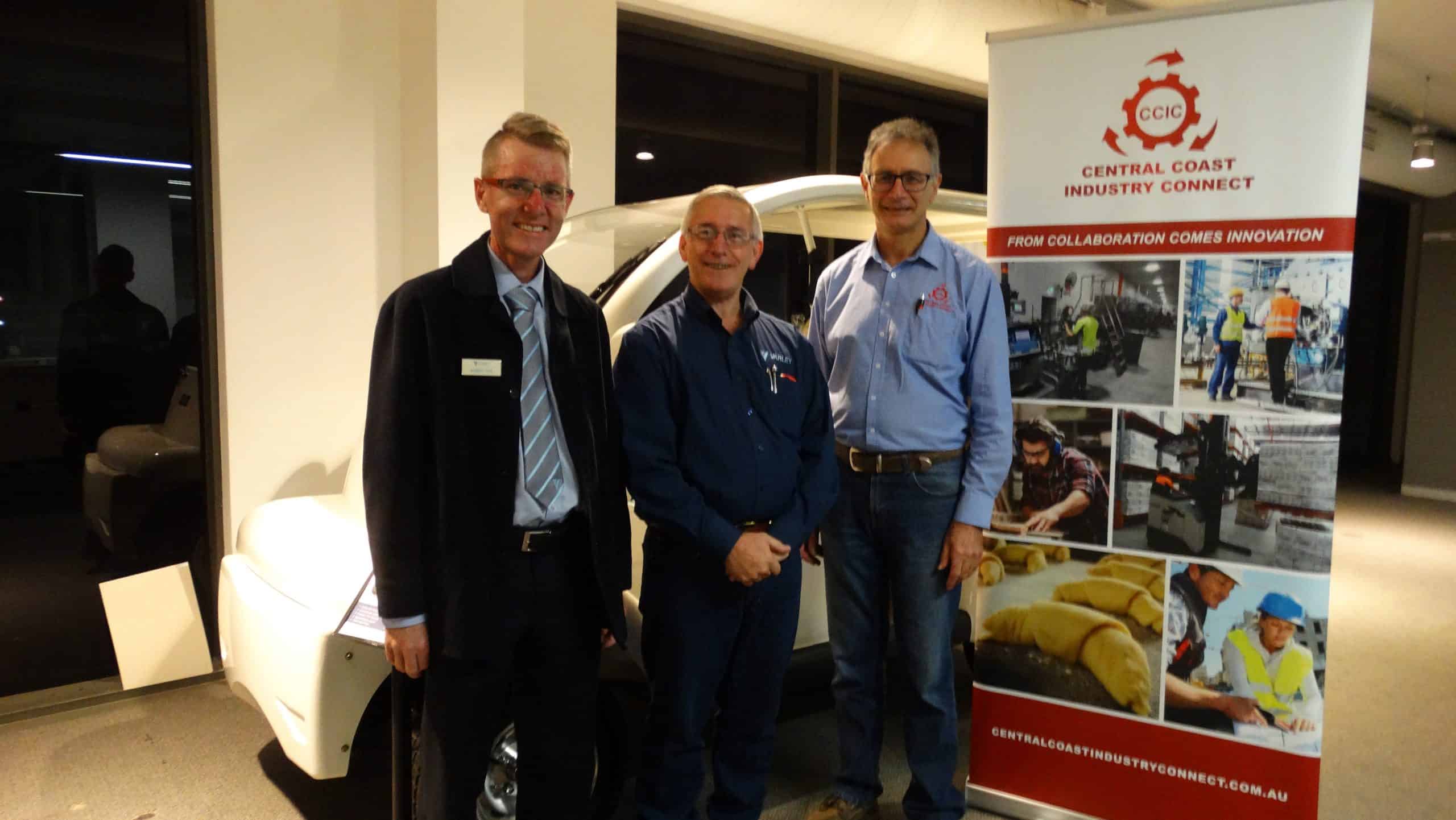 On the 24thMay Central Coast Industry Connect held a site visit at EMC in West Gosford. EMC are part of the Varley Group.
General Manager Nomad Cox gave an overview of the EMC operation.
EMC has a history spanning 11 years. In 2006 Varley purchased Electric Transit and created Varley Electric Vehicles (VEV) building the MA product range in Brisbane. In 2012 VEV was relocated to Tomago. Varley then acquired the Gosford based EMC Electric Vehicles in 2015. The acquisition saw Varley's existing business, Varley Electric Vehicles, relocate from its current location at Tomago to the facility based at 11 Bowen Crescent, West Gosford and the Branding change to EMC
EMC primarily offers recreational and commercial electric vehicles for a wide range of markets throughout Australia and overseas. It is a highly competitive market, but EMC has developed a strong online presence that allows for product customisation, an e-commerce parts store supported by a 90-strong site service network across Australia and online marketing and social media presence.
The West Gosford site is an assembly shop and it draws on local suppliers for different customisations.
Varley itself is a sizable business. Business Improvement Manager Pierre Sidorow presented the history of Varley and its current status.
It was established in 1886 in Newcastle and is privately owned. It is one of Australia's oldest and most advanced engineering and manufacturing companies employing 830 people in Australia and 330 people internationally.
Throughout its long history, Varley has steadily grown and diversified to provide a comprehensive range of first class products, service and workmanship to various major industries.  Products such as a range of defence items, various vehicle body fit outs such as firetrucks and ambulances and a range of services into Rail, shipping and power generation to name a few.
It prides itself on End to End solutions covering Design, manufacture, integration and service and support.
In 2017 Varley took out the Hunter Manufacturer of the Year award along with the Excellence in Manufacturing Process Award.
Varley are based in the Hunter with operations established in other key locations in Australia as well as the US and Indonesia.
The presentations ended with a site tour of the assembly area.