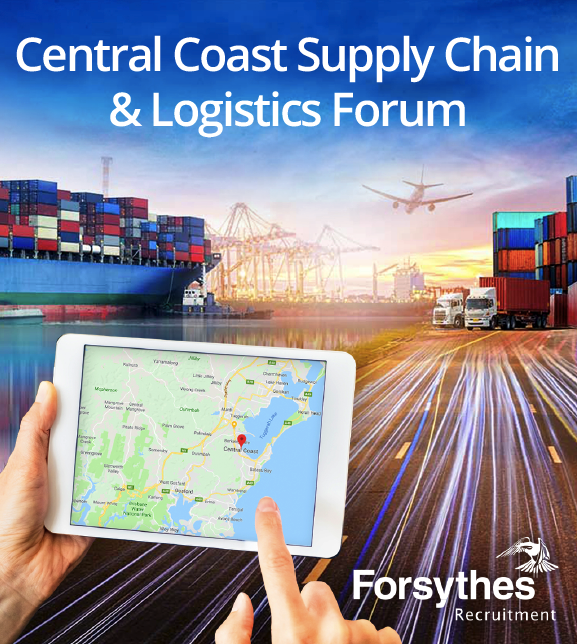 The next Supply Chain & Logistics Forum for the Central Coast is on Friday September 27th. The event will kick off at 8:30am for networking and light refreshments, with presentations starting at 8:45am and concluding around 10:30am.
The theme of this upcoming event is a focus on opportunities for recycling, waste recovery and circular economy within commercial supply chain and logistics contexts. Kindly hosted by Central Coast Council at Buttonderry Waste Management Facility (850 Hue Hue Road, Jilliby), the event will commence with a presentation from Andrew Pearce, Unit Manager Waste Services who will provide us with an overview of their operation and opportunities for commercial waste recycling. Andrew will also conclude our event with an optional tour of the facility.
Other presentations will include:
Samantha Cross, Director, Cross Connections Consulting and Plastic Police: Samantha will discuss current circular economy initiatives in the Hunter and Central Coast region and opportunities for organisations to rethink waste, moving away from the traditional take, make dispose model for managing materials.  Current local projects will be presented, including the innovative Plastic Police® program,  highlighting opportunities for the supply chain and logistics industry to be involved in the circular economy and be part of the solution to better manage waste streams generated along the supply chain, within organisations and the region.
Paula Paananen, Project Officer – Food Donation & Recovery, Central Coast Community Council: The Central Coast Community Council was established in 1993 to disseminate information and coordinate responses for service providers and groups on the Central Coast. TheCommunity Council will present their findings and opportunities for food donation and recovery on the Central Coast.
Elisabeth Blik, Principal – Wild Blue Global: Elisabeth has managed several EPA funded programs, including the current Bin Trim program. Bin Trim assists businesses reduce their waste to landfill. The Bin Trim program provides a free waste assessment followed up by a suggested action plan. Actions can include reviewing/changing inputs, returning product to suppliers (chain of custody) or recycling improvements. Once actions have been implemented, a follow up assessment occurs which reveals the benefit to the business. The process is also the conduit to access government rebates for any equipment that help businesses reduce their waste to landfill. Wild Blue Global have successfully secured approximately $150,000 in rebates for local businesses over the last year.
When: Friday 27th September 2019 – 8.30 am to 10.30 am
Where: Central Coast Council- Buttonderry Waste Management Facility 850 Hue Hue Road, Jilliby