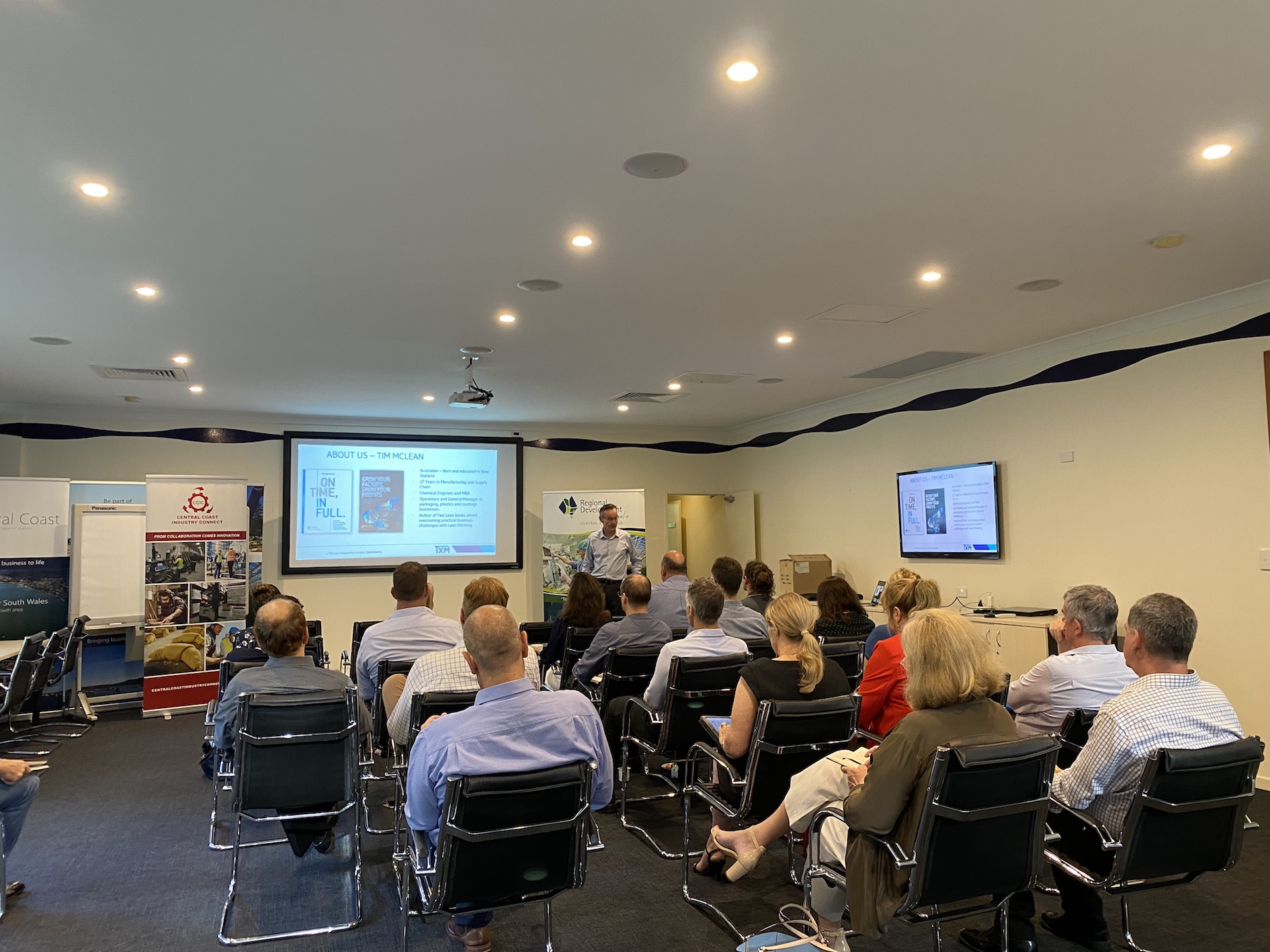 Central Coast Industry Connect was proud to present Tim McLean, Managing Director of TXM, a global operational excellence consulting firm, who spoke about the major trends that are shaping manufacturing around the world.
The early part of Tim's presentation highlighted that China's cost base was being eroded by increasing wage costs, increasing industrial land costs, and increasing energy and compliance costs. This has also been compounded by the Chinese Yuan appreciating 35% against $US in the past ten years. These trends are making outsourcing to China no longer attractive for a large range of products and has started a trend of reshoring which most European and US companies are instigating.
The other factors Tim spoke about were those of risk in supply chain, reputation risks with product quality and disruption such as the impact of Brexit and Donald Trump and their impact on trade globally. He went on to discuss the breaking down of traditional distribution networks as the digital revolution allows businesses to be Global without the need to have intermediaries such as agents and distributors.
Tim spent the last part of his presentation on Industry 4.0 technologies and gave a brief overview of these using real life examples. He then summarised by using the following slide: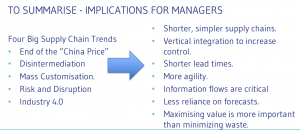 About the Speaker
Tim visits factories attends exhibitions and conferences and talks to manufacturing people around the world that gives him a unique insight into how changes in technology and the global economy are impacting manufacturers, especially SMEs.This presentation is based Tim's observation of manufacturing in the global economy and looks how Australian SMEs can best prepare themselves to respond and take advantage of these changes.