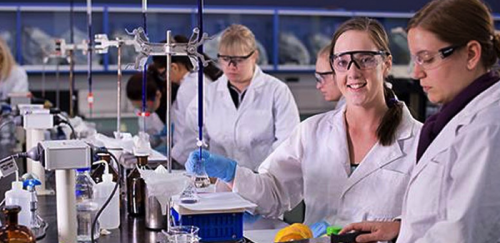 The Federal Government is keen to hear from you about how Australia can build greater collaboration between universities and business. We know innovation is a key driver of economic growth. ABS data shows that collaborative innovation more than triples the likelihood of business productivity growth.
Collaborating with universities is a great way to access research and innovation which can support business growth, not to mention being able to address skills shortages, reduce recruitment costs and access fresh ideas and technical knowledge
Why is this relevant?
A fund, called the National Priorities and Industry Linkage Fund, that specifically encourages universities to strengthen their industry engagement is being established. Essentially, universities will be incentivised to take action to engage industry and business, and demonstrate it against three priority areas of work integrated learning (including internships, work experience etc), Science Technology Engineering and Maths (STEM) related projects  and industry partnerships.
The fund is in its design phase, and the working group set up to design the fund is eager to talk with business and industry now to bring industry perspectives to the table. The working group want to know exactly what it is that businesses want and need from universities to be able to achieve some of the benefits listed above, and more.
A number of university-industry consultations are being organised now to be held via Zoom in mid/end of October (no more than 90mins) and your contribution to these discussions would be highly valued.  The consultation dates are as follows:  Thursday 29 October, 12pm – 1.30pm and Monday 2 November, 3pm – 4.30pm.
The NPILF consultation paper has more detailed information about the fund.
Please register your intention to attend one of the sessions at jobreadygrads@dese.gov.au.