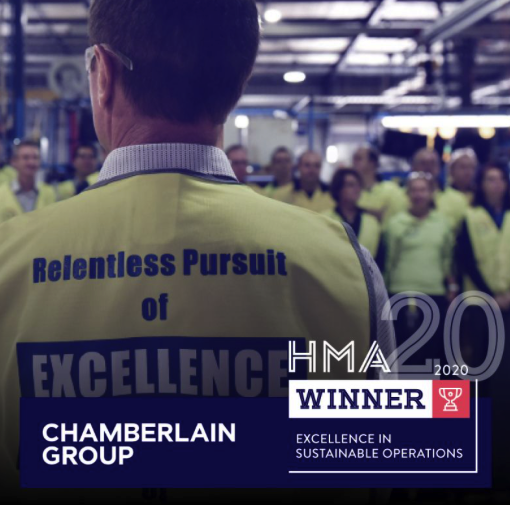 On Friday the 23rd October the Hunter Manufacturing Awards were held and West Gosford company Chamberlain  Group won the Excellence in Sustainable Operations Award.
The judges said""Chamberlain have developed and implemented a "sustainability strategy" with goals linked to their successful continuous improvement program. Their 5-year plan has already provided benefits of reduced energy consumption, less waste, and less use of water and paper. All of these focus areas are reflected in KPI trends published monthly to all employees. By training, and embedding sustainability goals into employee performance reviews, Chamberlain have set a strong foundation for ensuring a sustainable future for their business."
Last year Chamber took out the coveted "Manufacturer of the Year together with "Excellence in People & Skills Development" Well done Graeme Sheekey and the Team.