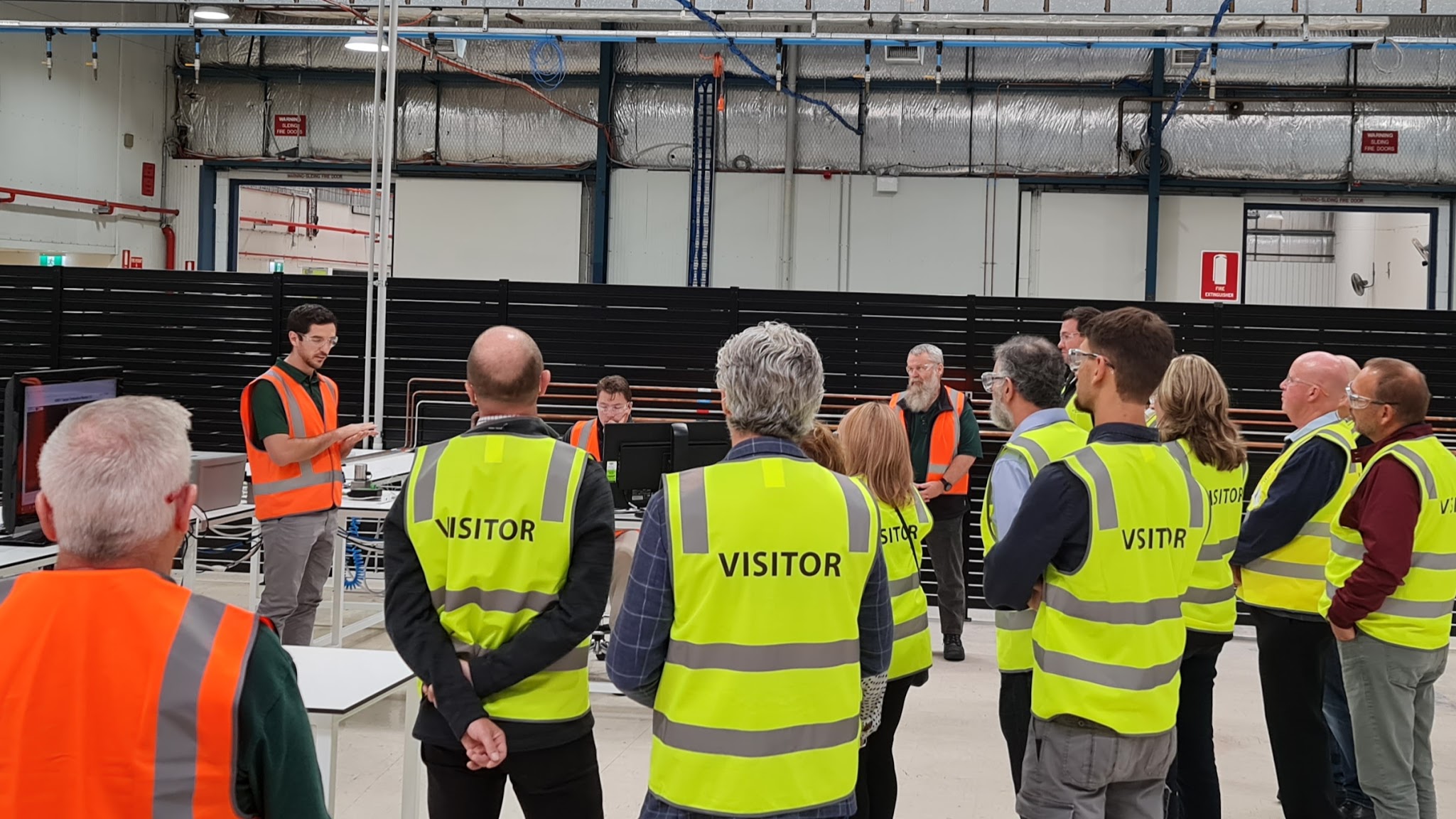 As part of the involvement of Central Coast Industry Connect (CCIC) with NewH2, the newly named Hunter Hydrogen Technology Cluster, CCIC engaged with Star Scientific to look at the opportunity of their HERO® technology being applied to the local Industry.  In simple terms HERO® takes hydrogen and oxygen and introduces these two elements to a catalyst product developed by Star Scientific to create heat and water.
Star Scientific wanted to explore what opportunities existed for their technology within the Industrial process area and particularly in the food industry. They had received a number of enquiries about their process from the Food industry from various parts of the world. They approached CCIC to "connect" to the major food processors and manufacturers in the region via their food cluster, Central Coast Food Alliance, as they wanted to work locally to initiate and pilot their technology in this sector.
As a result, on Wednesday 5th May a group of representatives from the local food industry, made up of CEOs, engineers, sustainability managers and project engineers, along with a representative from the Newcastle Institute of Energy and Resources (NIER) and Food Innovation Australia Ltd (FIAL), attended a demonstration of HERO®, and a presentation on the technology.  The group actively engaged in discussion on how the technology could be applied.
The visit generated a lot of interest and the participants went away charged with the task to identify the top two or three heat sources in their processes and then to pass these on to CCIC who will work with Star Scientific to identify a common source of heat amongst the businesses. This would then be used to develop a road map for piloting the technology to be presented back to the group by early June.
Ultimately it is hoped that some of these businesses will commit to a pilot which would then be put up to the state and federal governments for funding through their current and future grant programs.