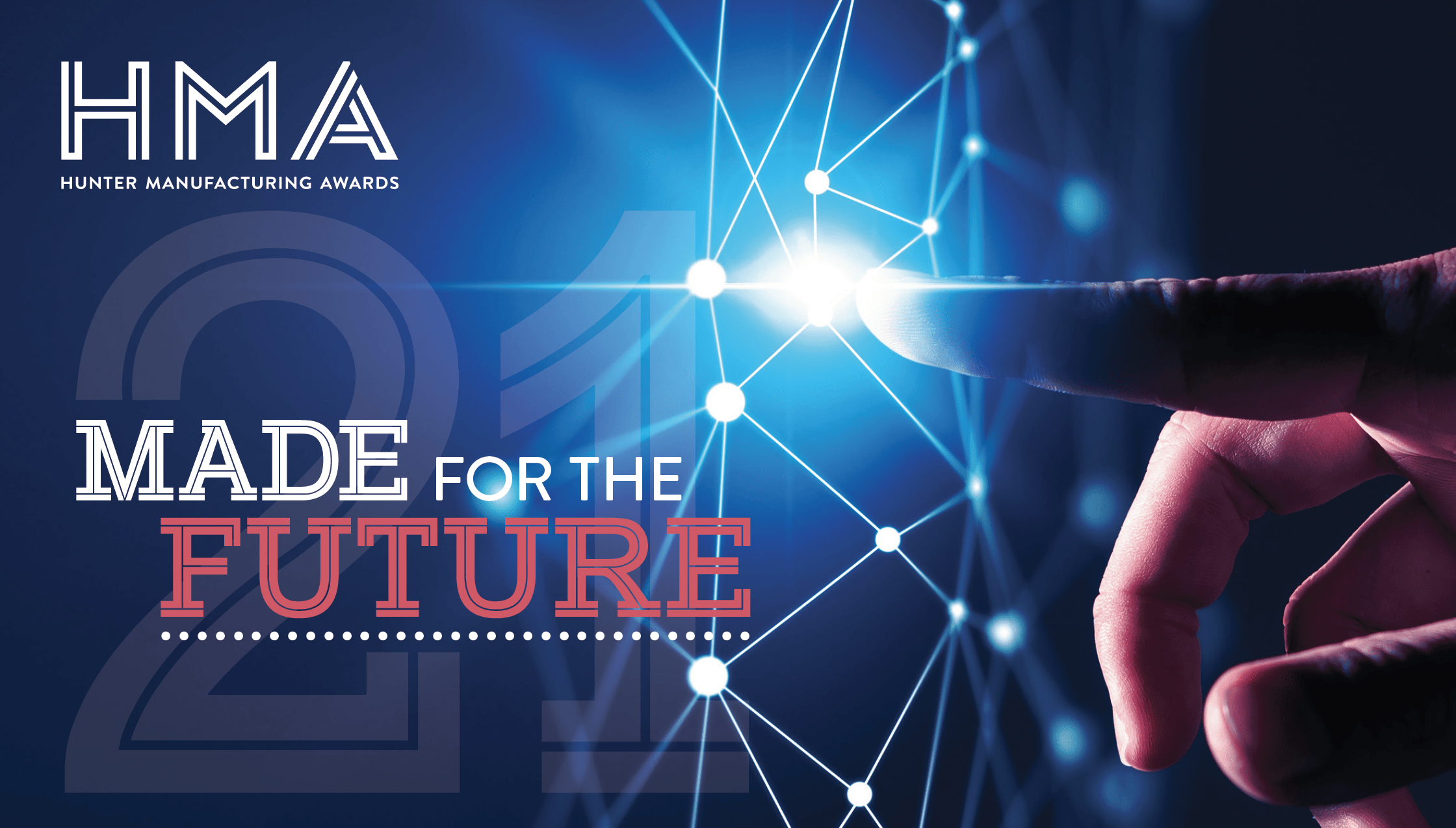 The 2021 Hunter Manufacturing Awards Inc. (HMA) will return to the format of the full celebratory gala event on 15 October, with 13 reinvigorated categories open for application. 
The Launch of the 2021 awards program was held on 5 May on the premises of the 2019 Manufacturer of the Year – Chamberlain Group, to align with activities as part of the Hunter Innovation Festival. The event saw over 50 guests attend and gain more knowledge of Chamberlain Group – Grifco and why it was such a worthy winner of the Manufacturer of the Year in 2019. 
The 2021 13 Award categories are 
1. Collaboration Partnership Award – sponsored by BAE Systems 
2. Excellence in Innovation Award – sponsored by TAFE NSW 
3. Excellence in Manufacturing Capability – sponsored by McLanahan 
4. Excellence in Sustainable Operations – sponsored by Nupress Group 
5. Excellence in Marketing – sponsored by The Measured Marketer 
6. Outstanding Start-Up Award – sponsored by Molycop 
7. Excellence in Building Workforce Capability for the Future – sponsored by Monica Clare Recruitment 
8. Rising Star Award – sponsored by Whitely Corporation 
9. Manufacturing Leader Award – sponsored by R&R Murphy 
10. Excellence in Product Design Award – sponsored by BISCIT 
11. Excellence in Export and Global Chains – partnered by NSW Government 
12. Manufacturer of the Year – 50 or More Employees – sponsored by Major Sponsor, Downer 
13. Manufacturer of the Year Less Than 50 Employees – sponsored by Sirron Holdings Group
The Registration and Nomination period opened on 5th May and will close on 13th August. There is no entry fee to enter the HMA and manufacturers in the region of the Hunter, Upper Hunter, Central Coast and Mid North Coast are eligible to enter. 
Central Coast Industry Connect will provide support and is happy to review applications prior to submission for Central Coast Industry Connect members.
For assistance with your application please contact  admin@centralcoastindustryconnect.com.au.