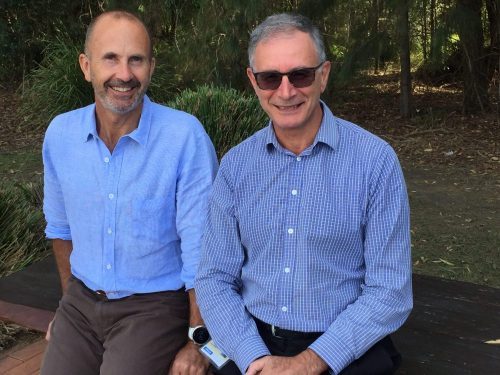 Central Coast industry Connect Limited held its annual General Meeting on the 22nd November. All existing directors were re-elected together with two recently appointed Associate Directors in John Murray and Scott Henshaw.  Ian Hemphill, Managing Director, Herbies Spices, was nominated and elected as a new director to the board. In total the CCIC board is made up of ten directors and 3 associate directors. A full list of directors and their backgrounds can be found Here .
As part of the AGM, CCIC Chairperson, Steven Hyde, stepped down from the chairmanship after 6 years at the helm but he remains as a director. The board thanked Steve for his leadership and commitment to CCIC and the region and his ongoing support to the day to day operations of the organisations.
Peter Crane was nominated and elected unopposed to the role of Chairperson. Peter originally joined the Central Coast Food Alliance steering committee back in 2018 while he was still working at Mars as R&D Director and became the inaugural chair for the Food Alliance in 2019.
Having left Mars in 2019 Peter joined the Food Futures Company as Executive Director and in 2020 Peter was invited onto the board of CCIC. He is a Graduate of the Australian Institute of Company Directors, an experienced leader with a track record of inspiring organisations, teams and individuals.
I am looking forward to working with Peter and our board at a time when the organisation is expanding and consolidating its activities.
Frank Sammut
Executive Director