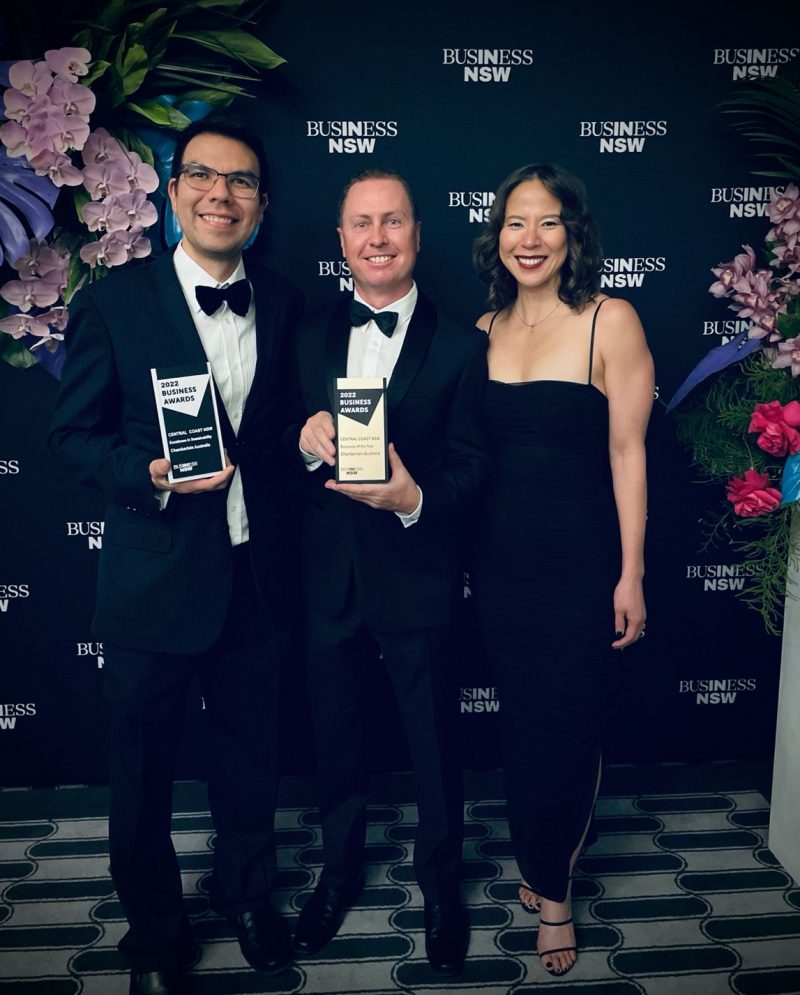 West Gosford manufacturer and CCIC member, Chamberlain Australia has been crowned"Central Coast Business of the Year" at the Central Coast Business Awards, held last Friday Night(7th October).
Having won the "Excellence in Sustainability " category earlier in the night, Chamberlain went on to winning the top award; a surprise for Graeme Sheekey, General Manager of Operations and Business Development, who also collected a "Highly commended" in the Business Leaders Award.
Those who have read our newsletters over the years would know that this is not a one off. Chamberlain are an award winning business having won"Excellence in Export and Global Supply Chains" in 2021, "Excellence in Sustainable Operations" in 2020 and "Excellence in People & Skills Development" and "Manufacturer of the Year" in 2019, all at the Hunter Manufacturing Awards. They are again a finalist in this years HMA awards.
When you read this you can see why they are winners. Across all areas of their business they have excelled.
Five awards were taken out by manufacturers at the event.
Excellence in Innovation- Industree Group Pty. Ltd.
Excellence in Sustainability – Chamberlain
Excellence in Export – Kings of Neon
Outstanding Young Business Leader – Samuel Lentini , East Coast Beverages
Business of the year – Chamberlain
A fantastic outcome for manufacturing in the region. We have a very capable and resilient manufacturing network that continue to weather the challenges that the sector faces.
Congratulations to all the award winners on the night and we wish them well in the upcoming Business NSW state awards to be held on the 18th November in Sydney. A shout out to Paula Martin and the team at BusinessNSW Central Coast for a fantastic event.
More to come on the winners in future newsletters.
(In the photo above Ed Estrado, Industrial Engineer, Quality Management, Graeme Sheekey, General Manager Operations and Emmilyn Araneta, Executive Assistant/ Special projects)