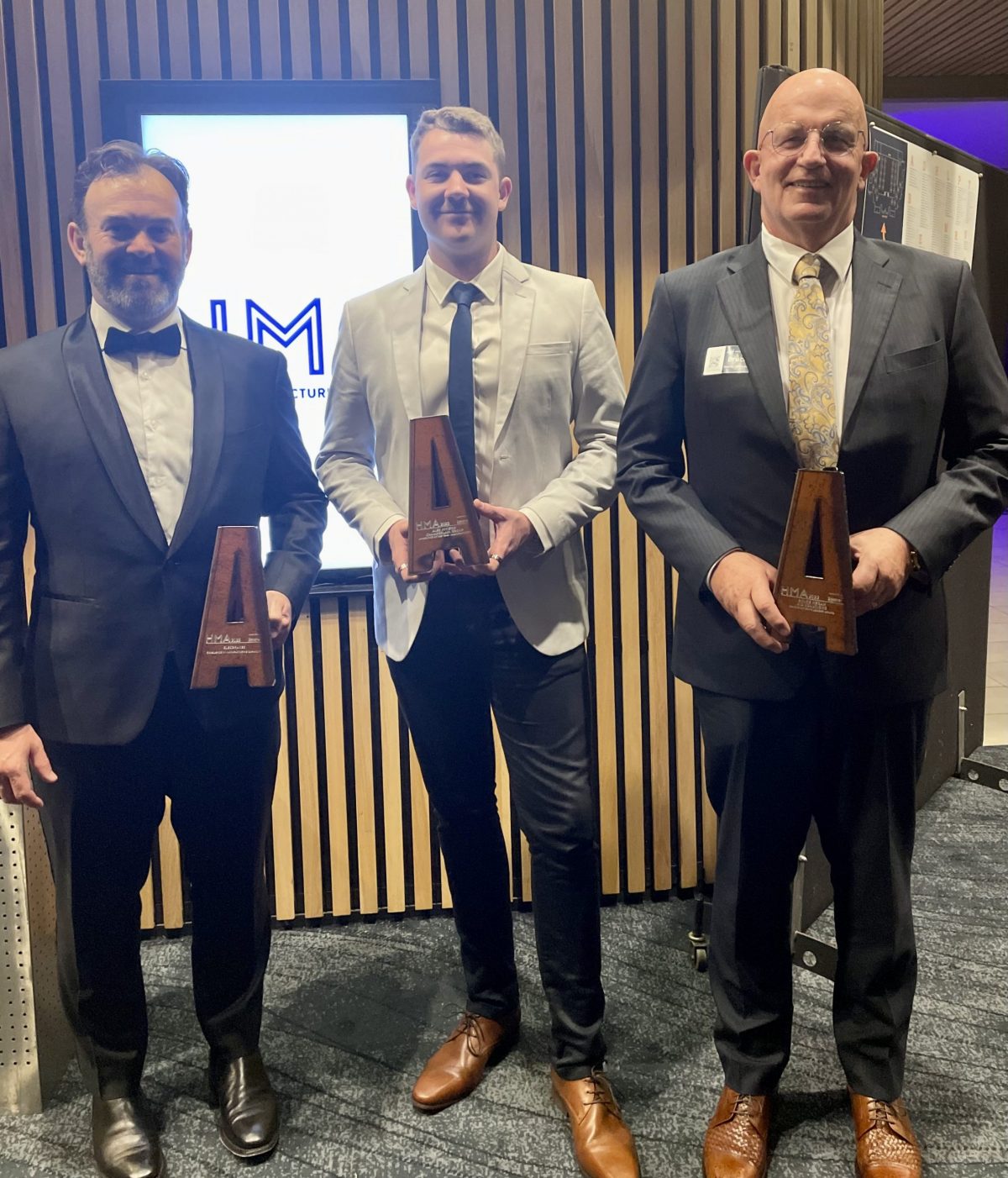 Three Central Coast manufacturers took out awards at the Hunter Manufacturing Awards  held last Friday night(25th October)
Chamberlain Group's Alex Nivison took out the "Apprentice of the Year". The garage door opener manufacturer based in West Gosford has focused on developing its own talent. Alex is employed as an apprentice in mechanical engineering. A strong passion for mathematics and engineering whilst at school led to him seeking employment in the engineering field. The apprenticeship with Chamberlain Group soon proved a natural fit, having been involved in increasing output of a robot assigned to a CNC machine and wining a kaizen individual award  in doing so, and is now a team leader on afternoon shift. We shot a promotional video a couple of years back with Alex. Click here to View.
Tuggerah based Elecbrakes took out the "Excellence in Manufacturing Capability" Elecbrakes MD Craig De Leon said the company was forced to set up manufacturing components they had previously bought in, as reliability of overseas supply was impacting the business. They have now set up their own line to produce circuit boards and surface mounted devices for their products which has almost doubled productivity.
The Winner of the Manufacturing Leader Award was Bruce Hegan of 4ID Solutions. 4ID, based in Wyong, produce an array of digital identity technologies.  Bruce is always looking to improve his products and processes to ensure he keeps ahead of his competitors. A major portion of his business was supplying RFID wrist bands for the concert and entertainment business and with covid had to look at a new customer base which he did. Now they are in new sectors of health, medical and warehousing of controlled substances. Bruce has a strong focus on people and is now coaching and mentoring the next generation of his manufacturing team.
Finally a special mention to Sirron Holdings.  Sirron are based at Red Head but MD Greg Gates has engaged with the Central Coast and over the years and we have run articles on his business. This year they took out the Manufacturer of the Year < 50 employees ), "Excellence in Innovation , Excellence in Marketing" and a joint recipient in the Collaboration/ Partnership award. An outstanding achievement.
Congratulations to all the winners and finalists.