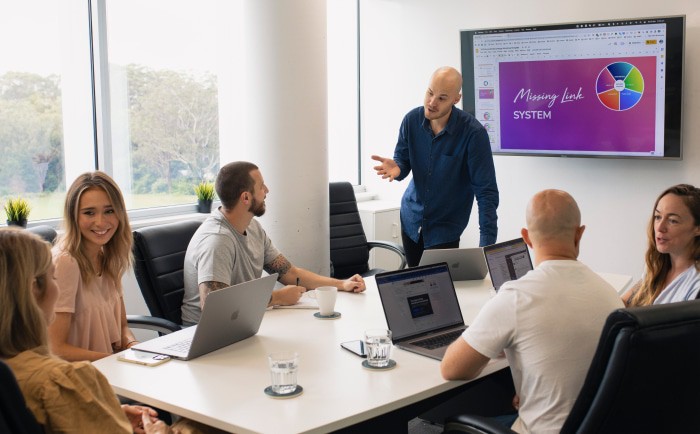 Central Coast Industry Connect held a workshop on Connecting Social Media to Sales on the 17th of May 2023, hosted by Perry Henderson at the University of Newcastle Ourimbah Campus Business Incubator.
Perry developed his invaluable industry knowledge through completing an intensive social media marketing course at a university in the United States, and more recently by running an award-winning social media agency for over 10 years.
Business leaders on the Central Coast attended Perry's workshop, gaining social media and marketing strategies to increase the growth of their businesses.
The workshop had a focus on social media organic content strategies, advanced email marketing and automation strategies, advanced sales CRM automation strategies and paid advertising strategies for LinkedIn, Facebook and Instagram to build brand awareness and email databases.
The CEO of Adore Beauty, Kate Morris, attended the workshop and described Perry's social media marketing strategies as 'invaluable,' saying "I liked that it was very interactive and we were able to ask Perry questions when working on a couple of tasks he gave us."
This workshop was jointly funded by the Commonwealth and New South Wales Government under their Disaster Recovery funding arrangements.