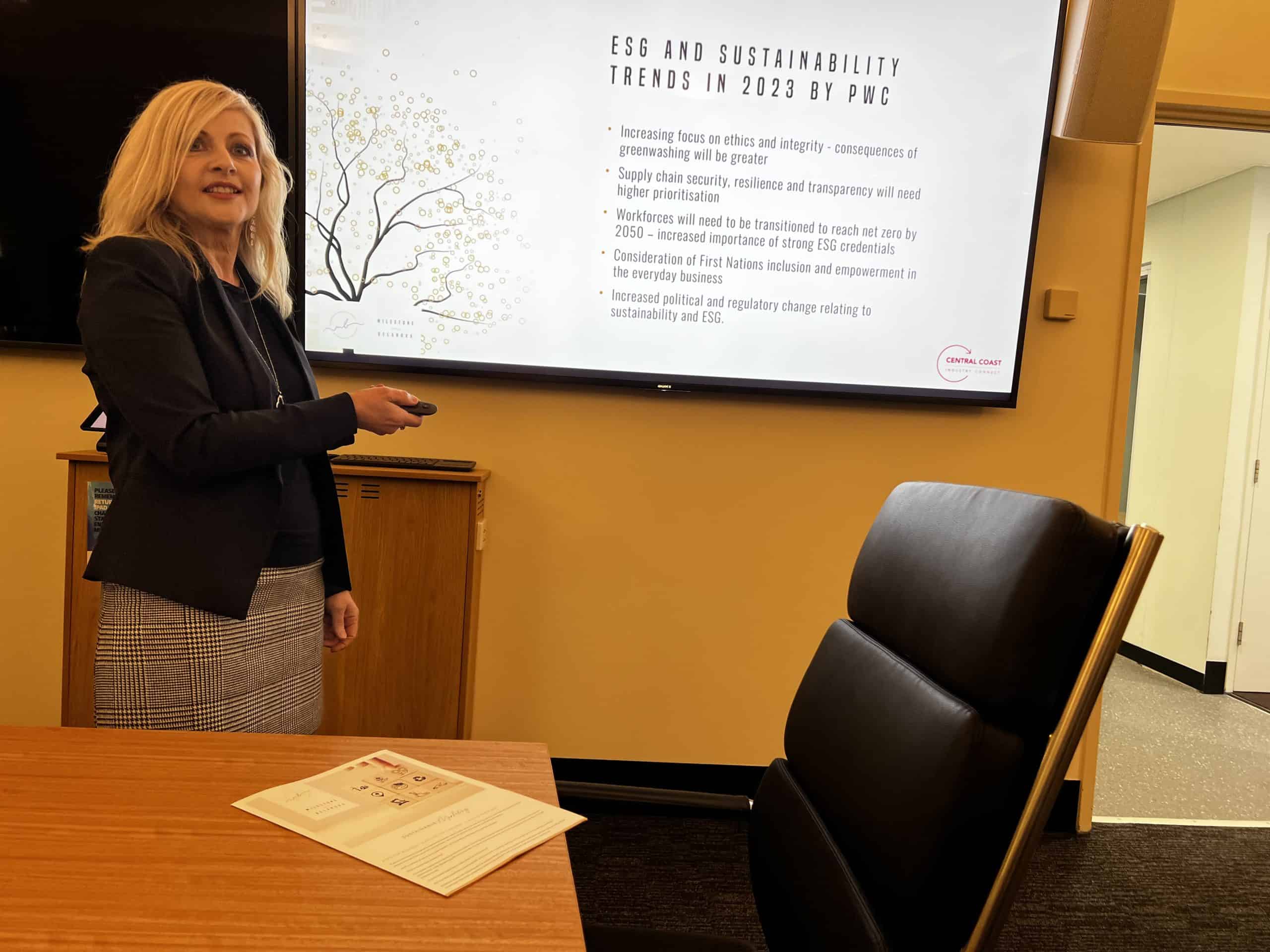 Sustainable Marketing was the topic of our workshop at Ourimbah University on Thursday 11 May 2023 when marketing expert, Barbara Ketley from Milestone-Belanova facilitated a half-day session to assist businesses to grow and thrive through the development of an effective sustainable marketing strategy.
Barbara shared a wealth of up to date research on consumer attitudes and behaviours towards sustainable products and services, demonstrating how essential it is for businesses of today to design, develop and market products and services that are environmentally, socially and economically sustainable.
The workshop was attended by some of the Central Coast's most successful manufacturers, retailers and service providers. Each was passionate about reducing their carbon footprint and growing their businesses through sustainable practices.
Topics discussed included key elements of a sustainable marketing strategy, how to develop a clear and compelling sustainability purpose that aligns with your brand values and how to incorporate sustainability into your marketing messaging in a way that is authentic and resonates with your customers.
Workshop attendee, Jess from local manufacturer Bambi, described the workshop as "very inspiring!" Jess loved everything about the workshop, content and delivery and "looks forward to doing more work in this area thanks to this workshop."
Melissa Marshall, director of Signarama Tuggerah agreed, commenting that "ethical decision making & total transparency" was a valuable take way from this event.
This workshop was jointly funded by the Commonwealth and New South Wales Government under their Disaster Recovery funding arrangements.