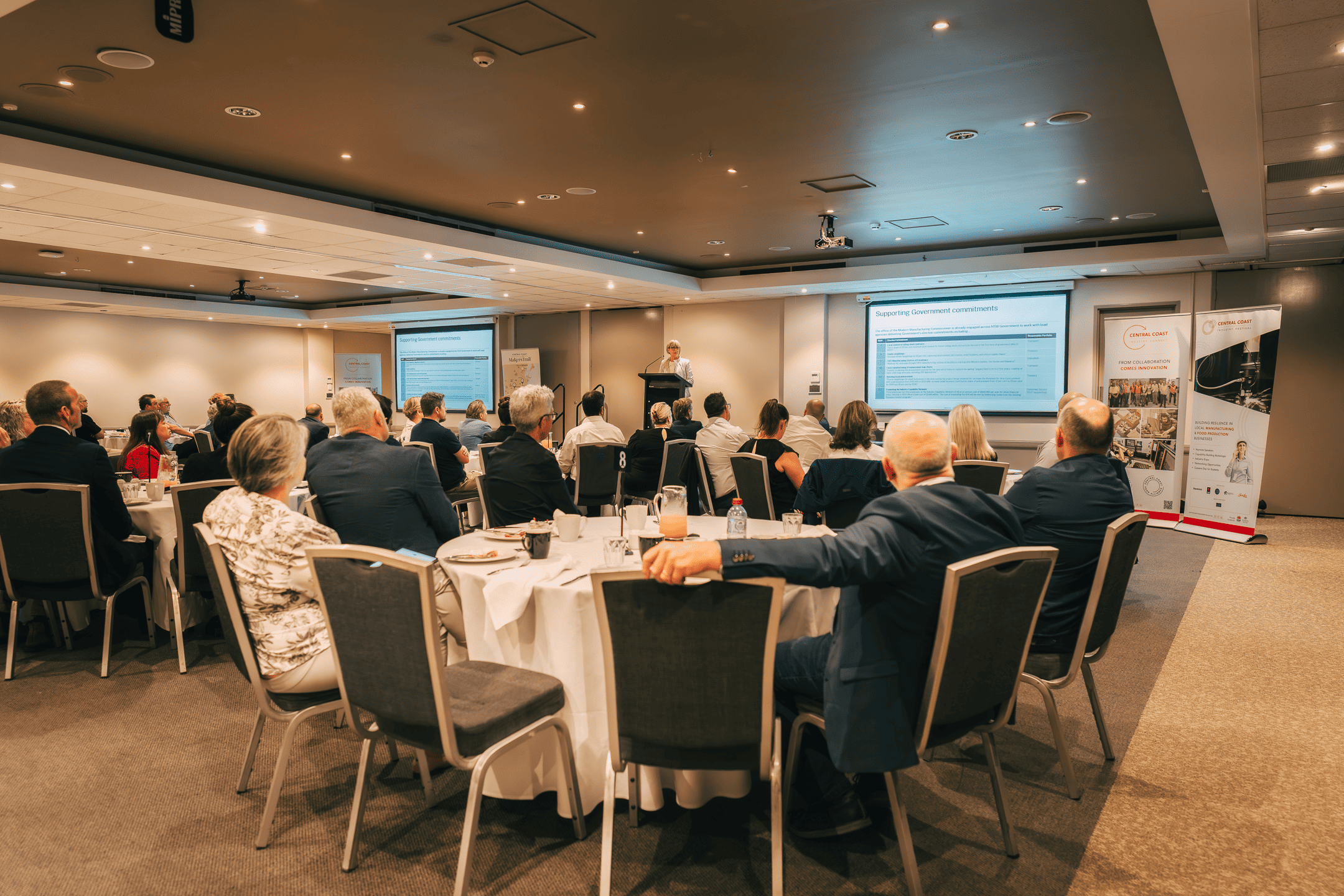 On the 11th October we were fortunate to have a breakfast session with Lisa Emerson, the NSW Modern Manufacturing Commissioner. Around 50 senior executives representing manufacturers, government and the education and training sectors attended the event. Lisa spoke about the key emerging opportunities and challenges for the sector in NSW. These have contributed to the Modern Manufacturing strategy due for release next year which will incorporate 4 key pillars.
Better Government processes and regulation.
Attract and retain talent.
Strengthen networks and integrate global supply chains.
Advancing Commercialisation.
Underpinning these pillars is the need to have stronger connections and a coordinated approach.  Lisa has been actively working with us, HunterNet, Southern Strength and I3Net industry clusters to drive collaboration and this coordinated approach.
This was the third time that Lisa was on the Coast this year and following the breakfast session she visited Donaldson, 4id solutions and IQRenew.
The NSW manufacturing sector contributes $36.5B to the NSW economy and represents a third of Australia's manufacturing capability. Central Coast Manufacturing contributes $3.825B to the local economy.