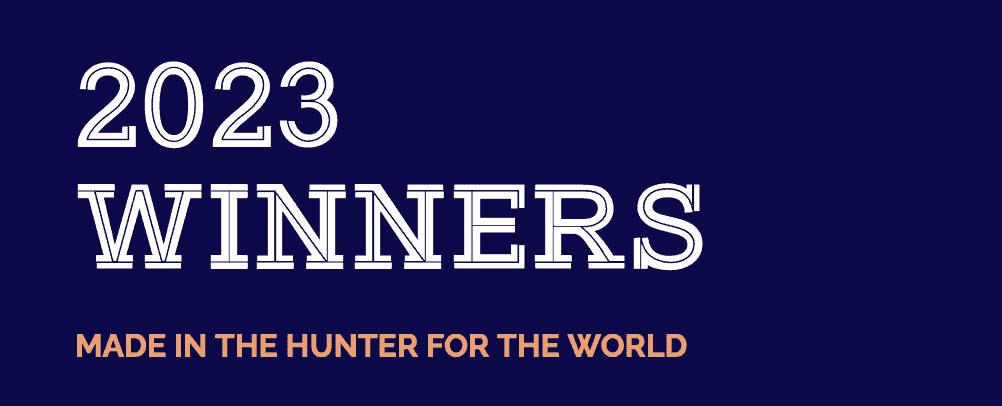 Again 2023 Central Coast Manufacturers took out awards in the Hunter Manufacturing Awards.  We were successful in two categories, Manufacturing leader and Outstanding Start – Up Award.
Berkley Vale based Janus Electric took out the Outstanding Start-Up Award. The Janus Electric heavy vehicle solution is a ground-breaking innovation that is focused on the current Australian national heavy vehicle fleet of 100,000 vehicles. Janus' unique exchangeable "Change and Charge" battery technology, means a vehicle does not need to wait whilst recharging and provides flexibility battery exchange time and location. Supporting this ground-breaking innovation is their Ecosystem Software – which provides fleet owners with real time data. Janus Electric has converted a number of vehicles for large national clients and is seeing a growth with potential clients wishing to convert their vehicles.
The Manufacturing Leader Award was won by Craig de Leon, founder and Director of Elecbrakes based at Lisarow. Craig has led Elecbrakes through a significant transformation over the past 2 years introducing a high-precision SMT production line, integrated collaborative robots for faster and safer production, shifted to sustainable packaging, and started making trailer pins in-house to improve quality and reduce lead times.
Craig firmly believes that the success of Elecbrakes is a direct reflection of the incredible team he has assembled. He takes great pleasure in coaching and mentoring the next generation of manufacturing leaders.
Acknowledgement must also go to Toby Shaward, Automation Engineer from Elecbrakes, who was a finalist for the HMA Rising Star award. Through his qualities of drive, enthusiasm, personal integrity, resilience, exceptional teamwork, and an unwavering commitment to continuous learning, Toby is honoured by this recognition.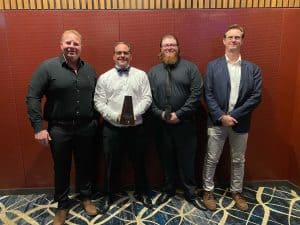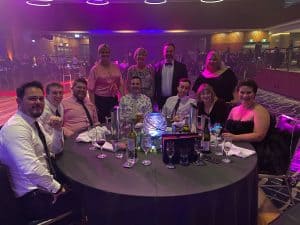 The Team at Janus Electric(Left)
The Team at Elecbrakes with The Modern Manufacturing Commissioner and two Board members from CCIC(Right)