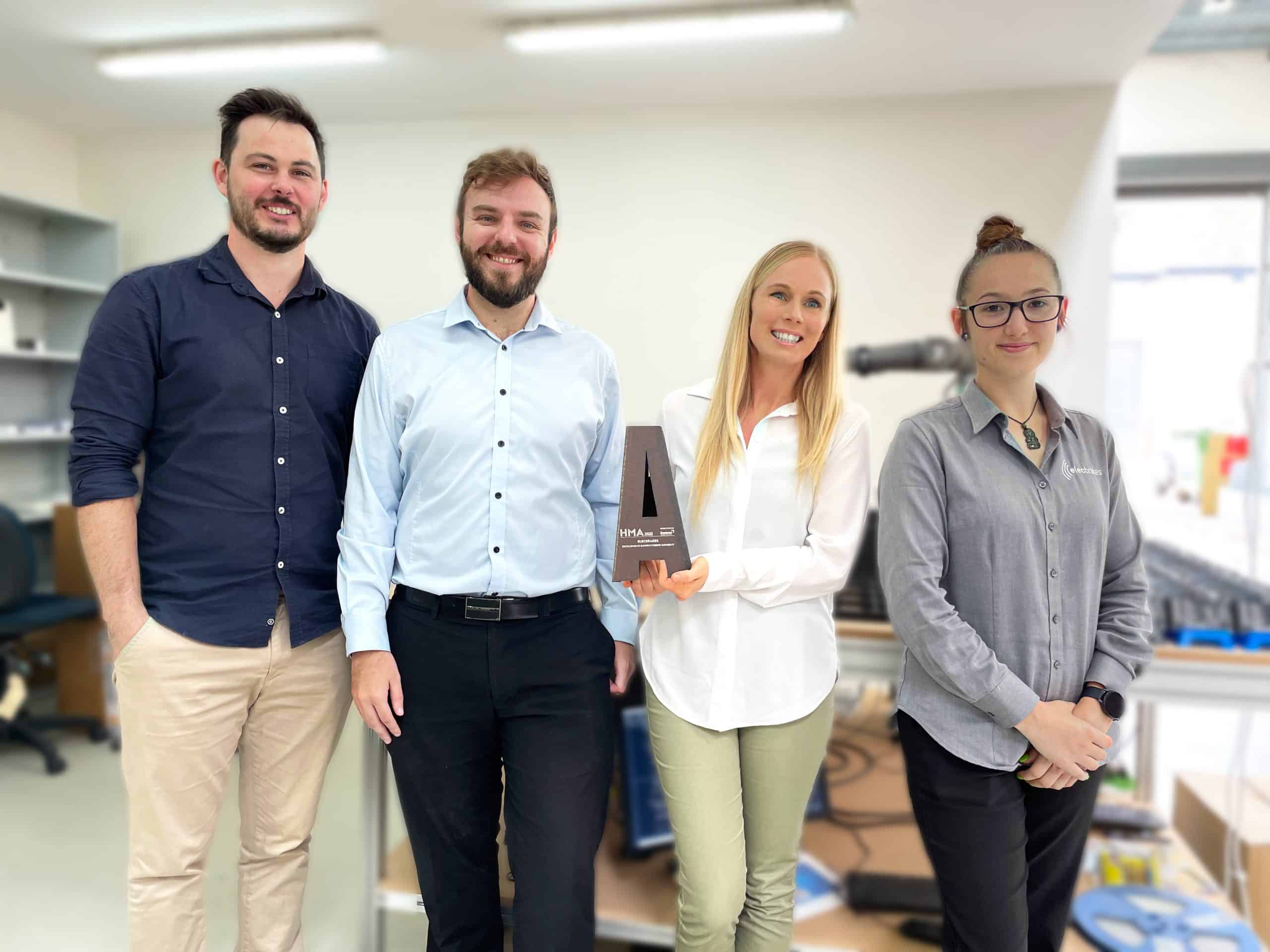 Central Coast brake controller manufacturer Elecbrakes has taken home a win in the 2021 Hunter Manufacturing Awards.
The Excellence in Manufacturing Capability award recognises the Elecbrakes team stepping up their manufacturing capability through improvements to the automation of processes in their factory. 
This follows 18 months of continuous growth for Elecbrakes on the back of a strong domestic travel sector and significant investment in marketing and product development.
Managing Director Craig de Leon commented on what it was like for Elecbrakes receiving the award. 
"It's been great to get this peer recognition. To have industry experts recognise our work, and what we're achieving in the industry. You go about your business, head down, working on your projects and your daily manufacturing. This is a chance to look around and think about how far we've come and how exciting it is to be part of a bigger community of local manufacturers."
Mr de Leon said that the award was a great chance to take stock of the growth of his company. 
"Elecbrakes has been an overnight success that's taken 10 years," he said. "A lot of that time was spent working out of my garage with my beautiful wife, Katrina. It's been an amazing journey to now have our own factory and employ 21 people, with a very ambitious roadmap for further growth."
Elecbrakes was also in the finals for other HMA categories, including the Rising Star category where employee Sharon Stroops was recognised for her growth and leadership. 
Ms Stroops said that she was surprised and honoured to be nominated as a finalist for this category. 
"Being a finalist is crazy," she said. "If someone told me two years ago I'd be a HMA finalist there'd be no way I'd believe them." 
Article By Matthew Foster, Marketing & Sales Coordinator , Elecbrakes.