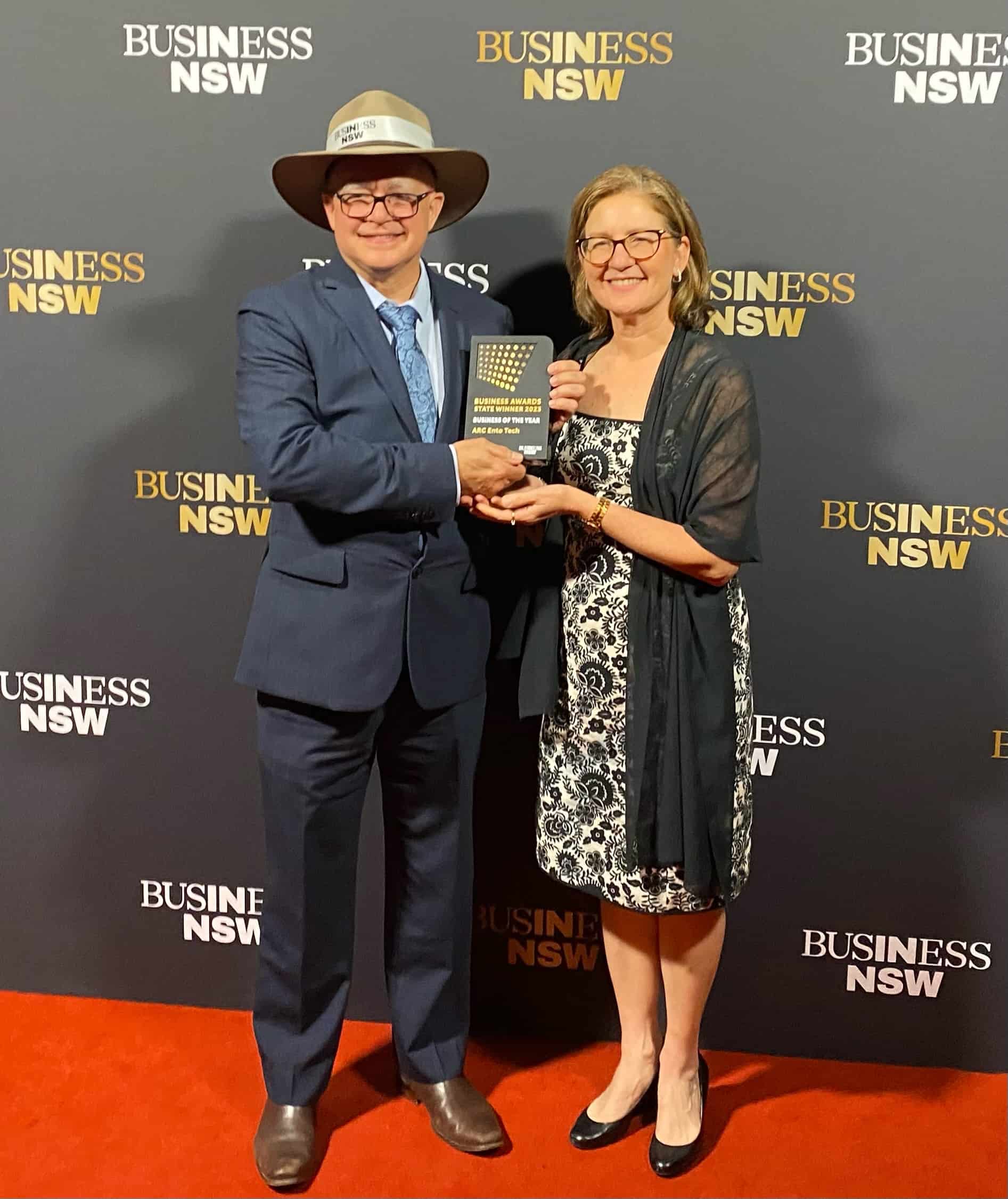 Pictured above Ramon Atayde Founder and Director with wife Anna.
Local business Arc Ento Tech last night (9th November) won the Excellence in Innovation and Business of the Year award at the Business NSW state awards against the state's best . Arc Ento Tech have a unique process that consists of a continuous series of biological and mechanical processes which converts Mixed Solid Waste into marketable commodities namely High grade insect meal, high nutrient fertiliser and an innovative industrial reductant which can replace coking coal.
Arc and CCIC have been collaborating for a number of years to make the Central Coast a Centre of Excellence in this area.